Recycling unwanted cotton clothing in farms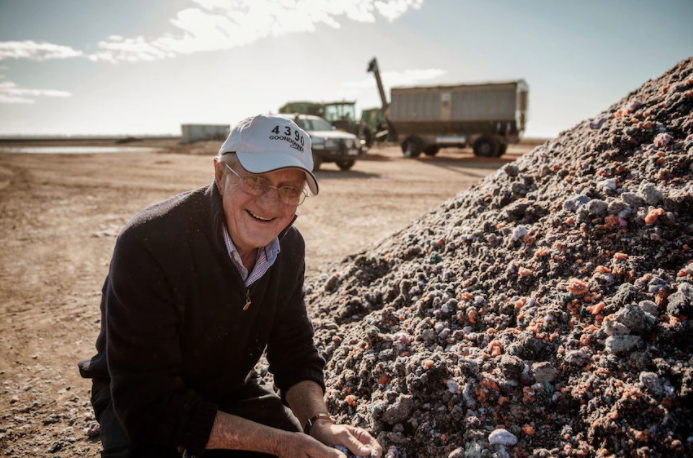 Farmer Sam Coulton from Queensland, Australia decided to test recycling unwanted cotton back into cotton farms.
Earlier this year, a trial was conducted to see if old cotton textiles may help restore the soils of the farms that farmed the crop in the first place.
The Queensland Government, Goondiwindi Cotton, Sheridan, Cotton Australia, Worn Up, and the Cotton Research and Development Corporation collaborated with Coreo, a circular economy specialist, to support soil scientist Dr Oliver Knox.
Farmer Sam Coulton and his grandson Harry scattered two tons of shredded cotton on a paddock on their farm in Goondiwindi, Queensland, as part of the trial.
He explained, "We put it in a fertilizer spreader and then just sprinkle it back over the farm and it gets back into the soil."
Coming from a background of farming, you use everything or reuse everything. It's always been against my grain to just throw something in the rubbish bin.
Australians throw out 23kg of waste textile per person yearly.
After the trial was conducted, they realized that there is no change in the soil carbon, basically no change in the nutrients of the soil.
With such experiment, Mr. Coulton hopes to encourage other farmers to support circular economy in the cotton industry.