Textile recycling is all about giving a ripped shirt a second life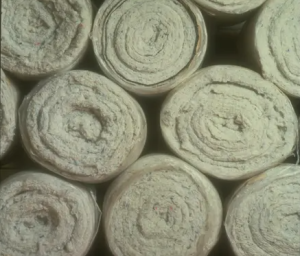 All those shirts, blankets and sweatshirts that are stained or ripped don't have to be tossed in the trash and directed to the landfill. Home insulation can be made out of old, ripped, and stained fabrics that are usually thought to be "trash".
The EPA reported that in 2018, Americans generated over 17,000 tons of textile waste. Over 11,000 tons ended up in landfills which is 7.7% of landfill waste. They estimated that only 13% of textiles are recycled.
A company in New York, Green Tree Textiles has saved an estimated 2.1 million pounds of textile waste out of landfills by turning anything that is beyond useful into insulation.