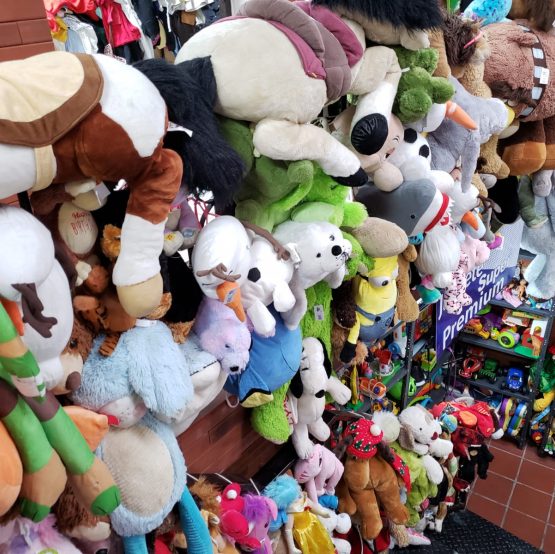 Used Toys and other Items
For sale in wholesale quantities.
Combined Loads may include:
Soft Toys (Stuffed animals).
Hard Toys (plastic toys up to 12 inches tall, soft toys with batteries).
Infant Products (strollers, bassinets, playpens, walkers, baby carriers, hard toys over 24 inches, high chairs)
Sporting Goods (scooters, tricycles, balls, racquets, skate boards, helmets, life jackets (no golf equipment)
Plasticware (plastic products, tupperware, plates, bowls, drink/sports bottles, serving dishes, ice cube trays, cutting boards, utensils, storage containers, buckets etc.).
Kitchenware (metal and wood products, pots, pans, lids, bowls, cutlery, utensils, kettles etc.).
Backpacks (school bags, sport bags, fanny packs, soft sided coolers, carrying cases, brief-cases).
Purses & Handbags (leather and leather-like).
Belts (leather, leather-like, suspenders).
Luggage (large and small suitcases, carry-on bags, briefcases, cosmetic cases).
Shoes (mixed shoes)
Bicycles
Soft toys will in most cases be pressed in bales.
The rest of the items are packed in bags, capsacks or in boxes – varies by warehouse.
You can purchase wholesale combined loads from different cities across  the United States.
Call us to get a list of standard items that can be included in your order – you choose what you want to buy, and then we can work out the final composition for your order.