World Cleanup Day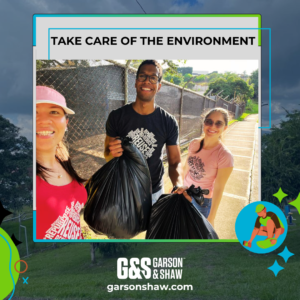 September 16 is World Cleanup Day.
It is a social action worldwide to combat global solid waste and marine debris. 
We can all contribute to caring for our planet. All actions are necessary including but not limited to:
Pick up trash
Plant trees
Reduce plastic consumption
Save water
Donate and Reuse textiles
Garson & Shaw in Costa Rica 🇨🇷 volunteered to pick up garbage in the Miravalles park in the municipality of Escazú. We are committed to caring for the environment and keeping natural spaces clean.
TAKE CARE OF THE PLANET!