Benefits of secondhand clothing exists even when accounting for global exports for reuse such as transport emissions.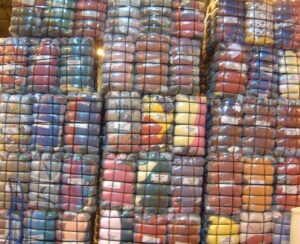 EURIC's recent study highlights the benefits of secondhand clothing including that CO2 and water savings of secondhand clothing are significant compared to producing new items. The study shows a 3kg of CO2 saved for each medium-high quality clothing item that is reused.
"This study endorses the environmental benefits of a global market for textile reuse and recycling's potential to tackle the rising amounts of low-quality and non-reusable clothing."
Recycling has a similar benefit but fiber-to-fiber recycling innovation will be essential to keep textiles in the cycle. This recent study also observes the importance of sustainable design for new textile items in order for the lifespan to be increased before it gets to be recycled.